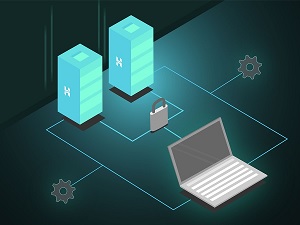 Windows Server 2022 Includes Security Improvements and there's a lot to like in terms of built-in protections. That is amazing, even if you're not especially concerned about security.
Here's a quick overview of what you can expect: First and foremost, Server 2022 will incorporate "Secured-Core" technology already in use on the PC market, bringing an additional layer of protection against the growing number of firmware threats posed by hackers around the world.
Combined with Secured-core, the new platform will offer:
Greater Connection Security – Windows Server 2022 includes TLS (Transport Layer Security) 1.3 enabled as the default, eliminating obsolete cryptographic algorithms, enhancing security over older versions, and encrypting as much of the handshake between devices as possible. As the latest version of the internet's most widely deployed security protocol, this is a great thing indeed.
Better Account Support For Containers – Containers are the building blocks of a wide range of applications and services. The current paradigm forces everyone who uses Group Managed Service Accounts to join their container host to enable gMSA functionality. That sees many organizations running afoul of scalability and management issues. Server 2022 will offer improved gMSA support that won't require the host's domain, which should streamline and simplify on that front.
Enhanced Exploit Protection – Hardware innovations play an increasing role in exploiting mitigation, and Server 2022 takes full advantage of this. That includes offering the latest in chipset security extensions, Control-flow enforcement Technology, and hardware-enforced Stack Protection, making your server much more robust and better able to resist all but the most determined hacking attacks.
Naturally, there's no such thing as a perfectly secure system, and even if inventing such a system, you can bet that it wouldn't take the hackers of the world long to find a hole in the security.
Nonetheless, these are tremendously good improvements that will make you safer and more secure. In a dangerous and imperfect world, that's saying a lot. Kudos to Microsoft.