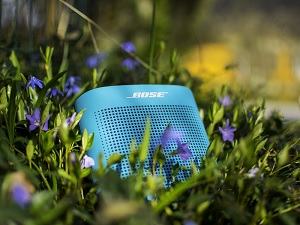 Bose Employee Data Breach is the latest in an unending parade of major companies to disclose that they've been victims of a ransomware attack.
Bose's breach notification letter indicated that they first detected the incursion on March 7th, 2021, with the attack itself having occurred on April 29th.
Additionally, as is quite common in these cases, Bose immediately began working with law enforcement and a third-party cybersecurity agency to continue the data breach investigation. According to the official notification, Bose did not pay the demanded ransom and could restore their corporate network to full functionality with minimal disruption to the company's business operations.
In terms of scope and scale, Bose identified a small number of individuals whose data was impacted and notified everyone affected by mail. Based on the forensic analysis, the company determined that the files accessed by the hackers contained personal information related to an unspecified number of current and former employees, including names, social security numbers, salary, and other HR-related information.
In the aftermath of the Bose Employee Data Breach, Bose took the following steps to bolster their security further:
Enhanced malware/ransomware protection on endpoints and servers further enhances our protection against future malware/ransomware attacks.
Performed detailed forensics analysis on impact server to analyze the impact of the malware/ransomware.
Blocked the malicious files used during the attack on endpoints to prevent further spread of the malware or data exfiltration attempt.
Enhanced monitoring and logging to identify any future actions by the threat actor or similar types of attacks.
Blocked newly identified malicious sites and IPs linked to this threat actor on external firewalls to prevent potential exfiltration.
Changed passwords for all end-users and privileged users.
And change access keys for all service accounts.
The bottom line is, although unfortunate, Bose's handling of the employee data breach has been commendable. We hope that the day comes when there won't be quite so many stories like this one.